This will be a regular feature with football winding down, covering games and line moves over three days. We don't know all the advanced lines but take our best shot and provide picks based on our lines. If something really changes, we will update. Take a minute to reviews all the betting trends and our free picks, which are 58-46, recently. Otherwise, back here Monday.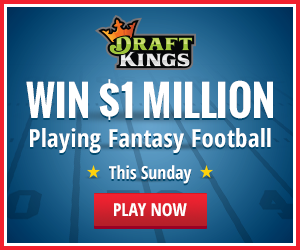 NBA – (855) INDIANA at (856) NEW ORLEANS  8:05 ET  FSIN, FSNO
The total on this contest has dipped two points to 204. I would think mostly because New Orleans is having problems scoring (94 PPG), which has led to 5-1 UNDER mark in last six outings, including four in a row. Indiana's scoring appears to be similar to whom they are playing, with more points versus lesser defenses and fewer points against better defenses. Inclined to agree since Pacers are 8-2 UNDER with a day between games.
Betting Trend – 96% backing Under
Doug's VPID Take – Play Under
NBA – (859) DALLAS at (860) MILWAUKEE  8:05 ET  FSSW, FSWI
Having a hard time figuring this one out. Dallas opened as -1.5 road favorite and been flipped to +1.5 at Milwaukee. The Mavericks have won six of eight (4-4 ATS) and in their win at New Orleans, they rested four starters, who should be refreshed. The Bucks are having dismal season at 14-23 and have been the opposite of Dallas in dropping six of last eight (3-5 ATS). Milwaukee has lost six in a row to the Mavs (1-4 ATS) and it's hard to imagine the league's 23rd ranked defense will beat Dallas at home for the first time since 2011.
Betting Trend – 87% backing Dallas
Doug's VPID Take – Dallas covers
CBB – (879) UTAH at (880) COLORADO  9:00 ET  FS1
With four returning starters, Utah was thought to be a dark horse to win the Pac-12. But they opened conference play with losses at Cal and Stanford and are danger of starting 0-3. Colorado split against the same two opponents, yet it is the Buffalos who has sunk from -2.5 to a Pick at home against the Utes. Utah has played softer on the road and is averaging only 66.6 PPG away from Salt Lake City and is 2-5 ATS. The Utes would seem to be the most desperate team and is on 7-1 ATS run over the Buffs.
Betting Trend – 86% backing Marshall
Doug's VPID Take – Lean Utah
NFL – Saturday (105) PITTSBURGH at (106) CINCINNATI  8:15 ET  CBS
With the uncertainty of who might play quarterback for Cincinnati and Pittsburgh not sure to have running back D'Angelo Williams, the total has fallen a point to 45.5. Reports are Andy Dalton will give it a go in practice, while other reports have coach Marvin Lewis preparing AJ McCarron as starter. With Williams unofficially, day to day, if he cannot go or is ineffective, that means seldom-used Fitzgerald Toussaint is the Steelers main ball carrier. Both totals in the previous battles this season were 49 and they were split. Too many athletes at skill positions and Pitt is on 8-0 OVER playoff run to go below the number. Update – On Thursday, most books were back up to 46, but with the news Dalton is officially "out", the total went back to 45.5
Betting Trend – 79% backing Over
Doug's VPID Take – Play Over
NFL – (103) SEATTLE at (104) MINNESOTA  1:05 ET  NBC
Not sure if this or Pitt./Cincy game will be more physical, but it will be close. Seattle's defense is different than the teams that made last two Super Bowl appearances, but at this point no less effective in leading the NFL in fewest points allowed (17.3 PPG). Minnesota learned important lessons about being physical on defense in losses to Green Bay and the Seahawks and has permitted 16 PPG in the other remaining contests since. This has helped shove the total from 42 to 40.5 and we will back the Vikings 11-4-1 UNDER record this season. Update – With news of the game time temperature close to zero, the total has gone down yet against to 39.5.
Betting Trend – 54% backing Over
Doug's VPID Take – Lean Under
NFL – (107) GREEN BAY at (108) WASHINGTON  4:40 ET  FOX
Just like most horse bettors, they are less concerned about pedigree and look at recent results. This is what football are doing when surmising the current form of Green Bay and Washington. It is pretty obvious who is playing better at this moment and the Redskins have been pushed from a Pick to -1. In looking at keys, the Packers have eight turnovers in last three games, Washington has three miscues in their past six. Also, Green Bay has allowed 127.5 rushing yards a contest in their last half dozen contests, while the Skins have given up 100 or fewer rushing yards in five of last six encounters. Update – Nobody can seem to make up their mind who should be favorite, with both teams taking turns this week. At last look it was the Skins again at -1.
Betting Trend – 55% backing Green Bay
Doug's VPID Take – Washington covers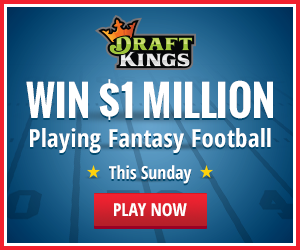 Wisconsin has struggled to score all season at just 69.3 PPG and at just 9-7, is sorely lacking a signature win. Maryland has the skill both inside and outside to exploit the Badgers weaknesses.
Anticipated Line – Maryland by 3-5 points
Doug's VPID Take – Lean Maryland (at these numbers)
CBB – (557) BAYLOR at (558) IOWA STATE  3:00 ET  ESPN2
Because Iowa State is not as strong defensively as say Kansas or Oklahoma, Baylor has a chance to break 0-3 SU and ATS away record. The Bears have more physical presence, especially in the paint. The Cyclones are 16-1 (9-8 ATS) in last 17 Big 12 home games, but the one loss was to Baylor.
Anticipated Line – Iowa State by 6-8 points
Doug's VPID Take – Lean Baylor
CBB – (629) ARIZONA at (630) USC  7:00 ET  PAC-12N
Arizona had super comeback against UCLA, but was thwarted by three-pointer almost at the buzzer by UCLA. They will have to regroup against a vastly improved USC squad that can defend and make shots and is a 10-0 and 8-2 ATS at home. Still think Wildcats have too much ability and avoid SoCal road sweep.
Anticipated Line – One point either way
Doug's VPID Take – Arizona wins
CBB – (643) NORTH CAROLINA at (644) SYRACUSE  8:00 ET  ESPN
Jim Boeheim returns from a nine-game suspension and he probably has not gotten much sleep trying to figure out how his Syracuse squad is going to slow down North Carolina who is averaging 87.8 PPG. No way the Orange can try and run with Tar Heels, but hard to imagine they can compete in the half court either with UNC's size. North Carolina not exactly tough squad, which might allow Cuse to cover with big crowd.
Anticipated Line – North Carolina by 7-9 points
Doug's VPID Take – Slight lean Syracuse
CBB – Sunday (843) VILLANOVA at (844) BUTLER  7:30 ET  FS1
After 11-1 start, Butler is 1-2 in the Big East and has yet to cover a game. The Bulldogs defense has been faulty and they have been getting killed on the boards. That is not a good combination against Villanova squad that can shoot lights out at any time. Butler would seem to need to be hot beyond the arc to win.
Anticipated Line – Villanova by Pick to -2
Doug's VPID Take – Villanova covers