Time to roll out another edition of line moves for the weekend, looking at Friday's big moves along with the biggest games in the NBA and college basketball for Saturday and Sunday. Take a minute to review all the betting trends and our free picks to see what we are thinking. See you back here Monday.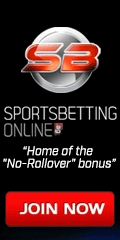 NBA betters are counting on the lack of defense these two teams played before the break will continue and raised the total from 200 to 204. Dallas has been the more egregious defensive offender in allowing 110.4 points a game in their last five, with Orlando landing at 105.2 PPG. You never know how a teams will respond after such a long break, but with the Magic a two-point favorite, the Mavericks are 43-26 OVER when the line is +3 to -3 the last three seasons.
Betting Trend – 57% backing Over
Doug's VPID Take – Lean Over
With Philadelphia 10-4 ATS since Jan. 10th and New Orleans 3-7 ATS dating back to the 25th of last month, those betting basketball have helped push the 76ers from +10 to +8.5. It is not like the Sixers are actually good all the sudden, just a combination of playing with more confidence and opponents not taking them all that seriously. The Pelicans also ended the first half in a pretty good funk at 2-5 SU and they are 0-3 ATS when handing out eight or more points this season. Philly might be worth a look and is 13-3 off a cover as an underdog this season.
Betting Trend – 74% backing Philadelphia
Doug's VPID Take – Lean Philadelphia
Prior to All-Star break, the Lakers were 5-0 ATS and when on the receiving end of double digits, they have been on a nice 6-1 ATS spin. The San Antonio offense looked out of sorts for a second straight time last night, with only 86 points against the Clippers after scoring only 98 at Orlando. These factors have helped shift the Spurs from -14 to -11.5. Also not known is if Tim Duncan will play back to back nights even after long break and if Kawhi Leonard can return from calf tightness. Normally, this is no-brainer but with uncertainty about San Antonio and their 8-18 ATS  record in road games after playing a contest as a road favorite, might have to take the points.
Betting Trend – 71% backing San Antonio
Doug's VPID Take – Lean L.A. Lakers
Public Consensus Record – 51% to 79% – 16-16
Public Consensus Record – 80% or Higher – 10-8-1
With both these ACC teams coming off important victories, the winner stays in the chase for conference crown while the loser might have lost opportunity. This is especially true for Louisville, whose year concludes with the end of the regular season. The Cardinals are playing with recent revenge against Duke from 72-65 loss and should be inspired.
Anticipated Line – Louisville by 3-5 points
Doug's VPID Take – Louisville covers (at these numbers)
North Carolina might have the best collection of players in college basketball, but they are hardly playing like it. The Tar Heels home loss to Duke, who was basically playing with five players, opened up the can of proverbial worms and even further questions are being asked about this team's toughness. Right now Miami has the better backcourt and likes to play physical and is 11-3 and 9-5 ATS off a cover.
Anticipated Line – North Carolina by 4-6 points
Doug's VPID Take – Lean Miami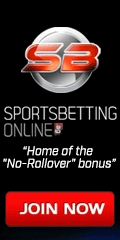 For all the early season doubting of Kentucky, they have climbed into first place in the SEC yet again by winning four in a row and are looking dominant. Texas A&M was atop the SEC but a four-game losing streak took care of that. The outcome is a conformation about the direction of both teams.
Anticipated Line – One point either way
Doug's VPID Take – Lean Kentucky
Oklahoma committed the cardinal sin of letting one loss turn into two with upset setback at Texas Tech. Having been saddled with three losses in four games, mostly due to shooting being off, the Sooners have hardly the ideal foe in West Virginia to right the ship. The Sooners are 3-6 ATS on the road, with the Mountaineers 11-1 and 7-2 ATS at home. However, West Virginia does have injury issues that can affect outcome.
Anticipated Line – West Virginia by 3-5 points
Doug's VPID Take – Slight lean Oklahoma
Purdue is 1-3 and 0-4 ATS in most recent Big Ten road outings and this one does not figure to be any easier in Bloomington in this Hoosier State showdown. Outcome depends on Boilermakers ability to defend the perimeter and score in paint. Not sure they will do either well.
Anticipated Line – Indiana by 3-5 points
Doug's VPID Take – Indiana covers
It might be time to start paying attention to Clippers, who have won eight of 10 (6-4 ATS). However, Golden State is incredible 24-4 and 18-9-1 ATS on the road (prior to Friday's game at Portland) and forget about no rest, since the Warriors are 12-1 and 9-3-1 ATS when playing back to back contests.
Anticipated Line – Golden State by 2-4 points
Doug's VPID Take – Golden State covers
Good measuring stick game for each team to understand their place in the NBA hierarchy. Should be noted Cleveland 4-1 ATS as road underdogs, but 2-8 ATS with two days' rest. Despite 25-5 home record (OKC has Friday game) and winning by 10.1 PPG, oddsmakers have the Thunder pegged with the 15-15 ATS mark.
Anticipated Line – Oklahoma City by 3-5 points
Doug's VPID Take – Lean Oklahoma City