Money line bets continue to grow in popularity in football and they tend to be very robust when the NFL season dwindles to a handful of games. This wager also satisfies multiple viewpoints of bettors.
The most obvious point is betting the underdog on the money line. When you get this deep into the season, any team is quite capable of winning one-and-done contest and with a couple forced turnovers and good fortune, this can be a very good way to beat the NFL odds and pick up extra cash with the heavier plus odds in the bettors favor.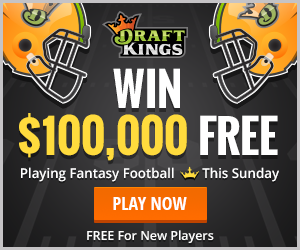 For the bettor who prefers the favorite, betting the money line is a lot buying insurance. You know you want to bet on this particular squad, but you have a few doubts about them covering the spread. In this instance you pay the juice to place the odds in your favor for NFL picks by making this a strictly win or lose proposition, which based on your knowledge is more comforting.
Looking at 5Dimes.eu, the latest money line odds have Carolina at -163 or Arizona at +143. What is the right play, let's examine.
In reviewing sites that check betting trends based on volume of wagers, at bit surprised to see the Cardinals at only 40 percent of bets placed on the money line. Thought for sure they would attract more action, especially as the underdog and being just field goals pooches.
It is impossible to ignore Bruce Arians club is 7-1 SU on the road this year and though they have only been catching points once in that role, they won rather convincingly at Seattle 39-32 as three-point dogs.
Offensively, Arizona would appear to have a distinct advantage with their receivers against the Panthers defensive backs. Particularly so with Larry Fitzgerald in the slot, going against fading Cortland Finnegan. Carolina signed Finnegan after an assortment of injures in the secondary and only thought they would use him in emergency, but further causalities have forced him into action. It will be up to Carson Palmer to exploit this particular advantage.
On defense, the Cardinals will commit every resource necessary to controlling the run. They have played solid run defense for most of the season, although they have given up some big plays. The play of inside linebacker Deone Bucannon will be vital. He has run responsibilities, which will match him against Cam Newton and if he and his teammates can limit the big man, Arizona can move to 12-0 on the ML after failing to cover the spread in two out of their last three games.
As good as Arizona has been on the road, Carolina has been even better at home. The Panthers are 9-0 SU at Bank of America Stadium and going back to last season, they have won a 12 times, which includes a victory over Arizona in the playoffs.