Time to check out the betting odds with the intent of dishing out more winners on NBA prop bets. Today we have a massive amount of choices, with all but four teams shutting it down after tonight.
That is correct, the All-Star break is nearly here, which make the action this evening against the NBA odds a little disconcerting, not really knowing what players are truly thinking. Yesterday we hammered out three winners and will look to do at least as well with theses NBA picks looking over the props.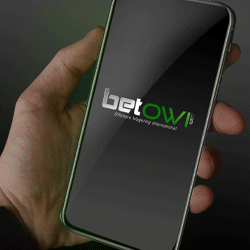 This is what we are looking at today and we will return on Saturday with more.
Charlotte has won four of five and Indiana three of four, but I will back the home team to reach 20 points first. The Hornets just completed a four-game homestand and while coaches often will ask teams to focus on first game of a longer road trip, Charlotte does not play again to the 19th after today, thus not a priority. Indiana is off dull two-point win over the L.A. Lakers, shooting only 39.8 percent. Look for the Pacers to be more focused and play with purpose from the start.
Prop Play – Pacers Reach 20 Points First
San Antonio is a eight-point road favorite at Orlando and we see value in the – Win By – wagers with the Spurs. What these are is three-point increments of what team can win by. For example, you can bet San Antonio to win by 1-3, 4-6 or 7-9 points and higher at varying odds. On the road this season, the Spurs have won by an average of 10.4 points a game. Though San Antonio has been very good in back to back games, their bench is a little thinner due to injury, which is why we like a range of three bets from -4 to -12. Let's say your average wager is $150, we suggest to divide it by three ($50.00 each) and bet 4-6, 7-9 and 10-12 on the Spurs, all at 7-1 odds. Thus, you have reduced risk, opened up a range of bets that fit and if we win, that is $350 payout on $150 wager, a better than 2-to-1 take.
Prop Play –  Spurs 3 bets as favorites from 4-6, 7-9 and 10-12