Those making sports picks could annually pick up easy profits following a simple mechanism. Whatever the betting odds were, play against a team traveling three time zones.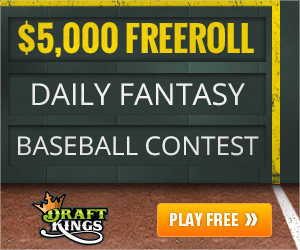 Whenever the schedules come out, the first thing the front office, manager and coaches do is look at where they are playing and what kind of travel plans are they going to have to make and what will be the most difficult stretches of the season.
It has always been a fact that those from the East hated to travel West and make the three hour adjustment before returning home and starting the process in reverse. Obviously the same aspects were true for those from the Left Coast heading East before going home.
Sage baseball handicappers and those wise with MLB picks collected from bookies andsportsbooks with relative ease on these contests.
But schedules these days are done by computers compared to a group of individuals to prevent extensive travel and feed in as many off days as possible over the 26-week season. Thus some of the edges have been skimmed.
Changes were made again this year to have all clubs play primarily division games the first five weeks, thus there are teams which have not even made the trip cross country.
With each team having 90 to 95 games remaining on the schedule, here are the early results from our study.
Western Teams Having Moderate Success out East
When all teams have lost time in whatever direction they have flown, the schedule-maker has given them one a day off once they reached destination on all but one of 13 occasions. Conversely, when they are going to gain three hours, only twice on 16 different situations has there been a day of rest.
Teams from the Western Divisions are 5-3 in their first contest out east, picking up +2.82 units. What was surprising about these results is that though the sample size is small, the underdog has been victorious in three of the four contests.
When these same teams have returned back home they are 5-4, at -0.70 units. The negative number was caused by Oakland losing at home with Sonny Gray at -190 to Texas and San Francisco falling 1-0 to Arizona with -155 MLB odds with Madison Bumgarner.
CONTINUE READING