With the regular season concluded, time to move ahead to the excitement playoffs. The NFL Wild Card weekend has evolved to lower seeds being favorites, which complicates matters for football bettors.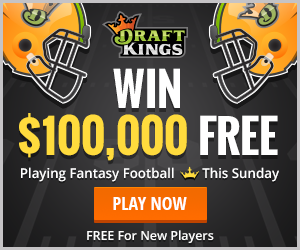 This season in doing this article on teasers, I was on the right side of 49 of 66 picks and had two pushes. In all, have made a nice profit with four outright winners on four-teamers and if you followed my advice on these NFL picks, you should have also put together a solid group of winners on two or three-team teasers.
Let's move ahead to this week and as I have been preaching all season, football handicappers like myself use teasers more frequently to be right side of key numbers to build an edge. With so few choices for the postseason, playing two or three-teamers at best is probably the best option the next couple weeks. While that might not excite a lot of you going for the big score, the idea is to win and get a solid return on your investment, not swinging for the fences always trying to hit home runs.
In reviewing the NFL odds, here are my four best selections.
In another article here at sportsbookreview.com, I picked Kansas City to win and cover against Houston on the spread line. Thus, being able to turn the Chiefs in three-point underdogs on the teaser line goes accordingly. This is not very complicated, with coach Andy Reid's team having won 10 in row, they have established themselves as a very formidable club. Besides having an edge at the quarterback position, they also have more playmakers. Two numbers which cannot be ignored about Kansas City are these: The Chiefs are 15-0 on the teaser line off one or more consecutive Under's and 19-1 after playing a home game.
The line on the last Wild Card game has been flipping around like a presidential candidate's views. The game opened as a Pick, went to Washing ton at -1 and Wednesday morning switched to Green Bay -1. This is where to jump on the Redskins on the teaser line. Here we get a home team past three and six points at home, playing their best football of the season, against a laboring opponent not doing much of anything well. With the total at 50, that signifies more scoring and Washington is 55-23 on the traditional ATS line when they score 22 to 28 points.