Arizona ran roughshod over Green Bay three weeks ago, but the oddsmakers betting odds have opened at the same exact number as last time, with the Cardinals favored by a touchdown over the Packers.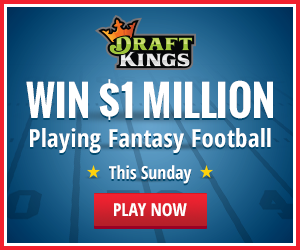 The NFL odds on the total are doing the exact same thing, having closed at 50 the previous contest and now at the same spot again. Though Arizona won 38-8 for easy cover, the total never really challenged to go Over and sportsbooks universally were very comfortable with what they constructed last time and did not waver and those making NFL picks have not swayed them either.
Time to explore the possibilities and review our options.
There is a segment of football bettors and TV types who believe that Green Bay and Aaron Rodgers got their swagger back, outscoring Washington 35-7 after falling behind 11-0. Rodgers was more active in moving around and less hesitant to throw balls into tight windows, which had not the been the case the past several weeks.
Though the offensive line is far from healthy, they did come together as group last week for the Pack. Because the Packers were in third and long almost the entire contest the last time with Arizona focused on stopping the run, look for coach Mike McCarthy to get to tempo offense quickly, to get Rodgers in a groove throwing, which sets up the running game afterwards.
Arizona coach Bruce Arians is not likely to alter game plan much because of advantages he can exploit against the Packers. In the passing game, he has veteran receivers going against young cornerbacks and if Carson Palmer places the ball in areas where they can use their bodies to make catches, the Redbirds will move the chains and generate big plays. Running back David Johnson has been better than they could have hoped for as third-stringer. In last matchup Johnson showcased his receiving skills and abused Green Bay linebacker John Ryan for three huge receptions. In looking at McCarthy's options, not sure who he has to cover Johnson, which could lead to points. The Packers are 9-1 OVER in road games versus teams scoring 24 or more points a game since 2013.
While I like what I saw from Green Bay last week, not going overboard on what they did. Washington was 28th in total defense and 17th in points allowed, Arizona is fifth in yardage given up and seventh in points. Arians idea is to be aggressive all the time and if the Rodgers thought he felt pressure last time, it will be even more intense because Cardinals head man does not like playing nice, if he has a weakness to exploit, he will until the opponent can fix it.