The sportsbooks have released their betting odds on a rather full slate of NHL games for Tuesday, with nine choices in all. More games means for diversity of choices which is almost always a benefit.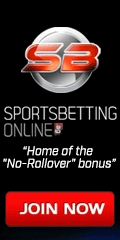 In looking at the NHL odds, here are my trio of choices for sports picks today.
San Jose missed the playoffs for the first time in 11 years last season and made coaching and roster changes. New coach Peter DeBoer believes wins at Los Angeles in the season opener and 2-0 victory over Anaheim are signs of a rejuvenated club. Those placing NHL picks and hockey handicappers are not sure this is the case as the Sharks have started at least 3-0 in each of the past three seasons, but have generally been playoff washouts.  They still have core players like Joe Thornton, new captain Joe Pavelski  and Patrick Marleau, but have acquired goalie Martin Jones from Los Angeles, who has stopped 46 of 47 shots in the first two games.
Washington has also lacked postseason success and it continued last year when they squandered a 3-1 series lead and lost to the New York Rangers in the second round. Alex Ovechkin has been a lightning rod of criticism throughout his career, with many pointing the figure at him for individual accomplishments without team success. Wagerweb.ag has the Capitols at -115 money line favorites but they are 5-22-1 against San Jose, which includes 3-11 home ice mark.
Free Pick – San Jose wins
The Devils are having a devil of a time finding wins and it will not come easier tonight on home ice. New Jersey as dropped their first two to make it six straight without a win dating back to April. Looking back even further, the Devils have not won in regulation since March 20, going 1-9-3 (1-12 SU) since with one shootout victory. New Jersey was already a home underdog to Nashville and puck bettors went hard on Nashville once it was learned backup netminder Keith Kinkaid is now listed as – Probable – for the Devils and they went from +115 to +145.
The Predators have excellent front line talent, but not much depth, being a franchise with limited resources. Nashville was among the best teams in the Western Conference most of last season, but collectively worn down and were dismissed in the playoffs first round by eventual champion Chicago. Their top asset is veteran goalie Pekka Rinne and Nashville is 17-4 playing against a team with a losing record in the first half of the season since last year.