As the NHL season continues to unfold, the betting odds we see today will be the norm. Some quality teams in mismatches and a whole bunching of middling teams playing in basically even games.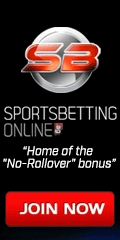 From the handicapping perspective, considering we are talking about money lines, my preference is to back the better teams. In hockey, you cannot be afraid of big numbers and while plenty of big underdogs to win, over the long haul, the chalk teams, as long as they are in good form, are worth at least thinking about for NHL picks.
With the other teams who are scrapping to make the playoffs or whose season is essentially over and are just waiting to be eliminated, best to find hot or cold clubs and wager on them accordingly against the NHL odds.
There is nothing wild about the Wild these days. Minnesota (22-24 SU) has lost five in a row and scoring twice would be cause for euphoria and lighting the lamp three times in the same game sounds like time to bring out the Fireball for shots all around. As mentioned yesterday in picking against the Wild, in the their last 10 games, Minnesota is averaging 1.6 points a game and it has gotten worse in this losing streak with only four.
First place Los Angeles (29-16 SU) is frolicking at the Staples Center, having won 15 of 20 and is a -170 favorite. The Kings picked up a new toy in Vincent Lecavalier from Philadelphia and the revitalized former star has three goals in past three contests and as new teammate Milan Lucic said, "You can tell he's having fun again,".  An effective L.A. power play has moved up to fifth in percentage at 21.5 percent with Lecavalier. The Kings have won seven of nine against losing teams and think about an UNDER play also.
Free Pick – Los Angeles wins
It has been a rough start to the new year for Dallas (29-18 SU). The Stars were cruising along, being the top scoring team in the NHL and while they have defensive shortcomings from time to time, the offense applied a band-aid and all was well. However, Dallas is 1-7 SU and Chicago passed them in the standings like they were a broken down car on the freeway.
Looking back to Dec. 29th, the Stars have surrendered three or more goals in six of nine contests, with a goals against average that in insidiously high at 4.00. Now back home, Dallas is 17-5 where it's yielded 11 goals in the last nine skirmishes.