The betting odds have been released for Sunday's four contests and quite frankly it was rather easy to come up with three free plays. This does not mean it will be all that simple to find winners.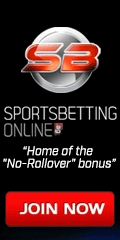 Take yesterday for example, once the game started after 7:00 EST, underdogs ended up winning five of the nine games played, after losing the three earlier games played. One of the favorites that won was Florida, who took their eighth in a row, to reclaim first place in the Metropolitan Division and now has the fourth-best goal differential in the league. Will we use the Panthers for one of our NHL picks today, keep reading .
The Blackhawks are ninth in the league in scoring at 2.74 goals a game, led by the game's top point man and second-leading scorer Patrick Kane. Chicago (22-17 SU) went through a brief dull period where scored only three times in contests before and after Christmas, but have rebounded with 11 goals in road wins at Arizona and Colorado. They will attempt to keep up the same production playing five of the next six at the United Center.
The defense will have to make a stronger contribution if the Blackhawks are to defeat Ottawa (18-20 SU) and build on two straight wins. After posting three shutouts in four contests from Dec. 11-17, the Hawks defense has suffered, permitting 3.1 goals a game in their last six. This could present a problem facing the league's six-best scoring unit in the Senators (2.84 GAG). However, Ottawa also has defensive issues, listed as the fifth-worst defense team (2.92 GAG allowed).
Chicago appears equipped to take advantage of this situation and the NHL odds have them as -185 home favorites, where they are 14-6 SU and 10-2 after two straight games where seven or more total goals were scored.
Free Pick – Chicago wins
Florida has been in existence for 22 years and the vast majority of it has been as an also-ran, a team nobody paid any attention to. And why would you, since they have reached the postseason only once in the previous 14 seasons and last won a playoff series win was 20 years ago this spring.
But maybe the times are a changing for the Panthers (22-16 SU), as they seek their ninth consecutive victory and 15th in 18 tries. The Florida defense has been sensational, conceding more than two goals only four times in this extended stretch and they have moved up to the third-best defensive team in the league at 2.18 GAG allowed. Goalie Roberto Luongo has keyed the surge at 36 years old, but pride and discipline have played a big part with the blueliners do their part, not allowing whoever in net to face many difficult chances.
Minnesota (20-17 SU) opened as a +120 road underdog at several sportsbooks and this could be a low scoring affair if Devan Dubnyk is in net for the Wild. But Minnesota is just 6-11 SU in the visiting sweaters and you have to score to win and the Wild are only 22nd in goals scored away from home.
Free Pick – Florida wins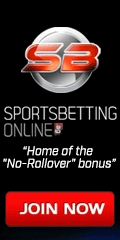 The Ducks have dismal 15-22 SU record and only recently escaped the Pacific Division cellar. But the good news is they are only four points away from taking over second place in their division, which places them back in playoff contention.
Despite just a 9-9 SU home record, Anaheim has won three of four at the Honda Center and enters an important eight-game homestand where they can really climb up the standings if they start ringing up victories.
The Ducks are -165 money line favorites and should get off to fine start, riding an eight-game winning streak over Winnipeg (18-20 SU), which includes playoff sweep. The Jets are 7-14 SU away from home this season and though Anaheim is the weakest scoring team in the league (1.84), their penalty killing has been horrendous at just 71.8 percent of short-handed situations in last 10 contests.
Too many negatives for Winnipeg, which the Ducks to take advantage of.
Free Pick – Anaheim wins