Sat down at the desk this morning to write this article, and three of the six hockey games on the schedule still had not been given betting odds from the sportsbooks just yet.
Fortunately, being a hockey handicapper, I make my own odds the night before and have gotten skilled enough to be close, it not dead on, especially with money lines and have made my NHL picks for today accordingly.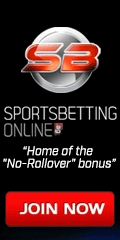 While this week has been a little up and down, the "ups" have been quite good with two 3-0 days this week already and I will shoot for three of them in seven days for the first time this season, in pursuit of a having an outstanding week versus the NHL odds.
As stated, new policy has the selections listing top play first, with choices in order 1-thru-3.
During fantastic six-year period for Chicago (29-17 SU), offense has been at the forefront of what they have accomplished, with the defense often overlooked until they hoisted another Stanley Cup. The Blackhawks offense remains potent, ranked seventh at 2.83 goals a game, but its defense in the main reason for nine-game winning streak.
Since being in 7-5 crazy win at Arizona on Dec.29th, which started the streak, Chicago's defense has been tighter than a hermetically sealed jar, with just 13 goals allowed in last eight outings. In watching the Hawks play, there is a great deal of chemistry working and the defensemen are sweeping oncoming rushers to the side, making life simpler for goalies Corey Crawford and Scotty Darling.
Toronto (16-25 SU) is staring at a four consecutive defeat unless they find solutions swiftly, having lost three straight and being outscored 12-2. With Chicago a -150 money line favorite, not going against a team that is 8-0 after conceding two or fewer goals in last contest.
Free Pick – Chicago wins
For regular readers of this article, for most of the season you were probably wondering if I was going to choose Dallas (29-15 SU) every game. I will admit, I have liked the shine of the Stars and taken them frequently and I make no apologies because the premise is to find as many winners as possible.
However, when the tide turns you have to adjust. Dallas was one of the best road clubs in the game, but after five consecutive away defeats they are 12-10 SU outside the Line Star State. Their largest problem is the power play. Dallas ranks third in the league at 22.5 percent, but has gone 2 for 34 on the power play in its last 13 road games.