The last big chance for teaser bets with so many offerings as we get ready to close the book on regular season in the NFL. We are a little short-handed on betting odds this week for various reasons.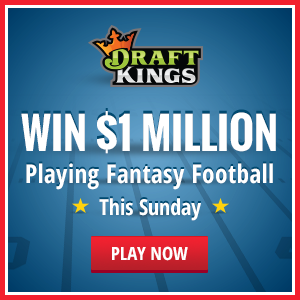 Before we get into final NFL picks, a recap of last week. It was primarily sportsbooks versus sharps. In the last couple weeks of season, sharps are trolling from bad matchups and oddsmakers realize this, but have to set numbers based on all bettors.  Wise guys pounced on teams like Cleveland, Atlanta and St. Louis. The sportsbooks did well on Washington upsetting Philadelphia, sealing Chip Kelly's fate and got more than enough public money on teams like Carolina, New England and to a lesser degree Green Bay.
Let's move ahead to NFL teasers, as football handicappers like myself use teasers more frequently to be right side of key numbers to build an edge. While I present a four-team teaser weekly, break these out into two or three-team teasers, which increases your chances of winning, as I have actually been correct overall on 45 of 62 choices (2 Pushes).
Here are my teaser picks for NFL Week 17 and consider Heritagesports.eu, who has some of the best NFL odds for teasers. I am going to stick with big time teams in the right numbers this week.
The Bengals had their chances to win at Denver but now look destined to home playoff game next week. If Andy Dalton is going to play, you would think they need to find out if he has a chance to and get him into some game action with his thumb. If not, rather risky for a team that last won a playoff game five months before some no-name Seattle band was to record – "Smells like Teen Spirit". (1991)  My guess is Baltimore gave their all in final home game in Pittsburgh upset and we have Bengals team falling below key numbers like seven and three for this teaser action and basically just have to win the game.
Whether Houston has Brian Hoyer and Brandon Weeden at quarterback, the mission is the same, win the game and they are AFC South champions. With the teaser odds down to this level, we do not require the Texans best effort, rather one that is sufficient. Another positive factor on our side is nobody gives up more points on the road than Jacksonville, torched for 33 points a game in the traveling whites. Houston does not have to do anything special to win, just play their game and let the Jaguars do what they do best. In this case being 2-11 ATS against teams above .500 off back to back wins in last four games of the season.