Have a number of friends that head to Vegas this weekend for this round of the NFL playoffs and attack the betting odds. Love to join them, but I am a working stiff and have to watch the store.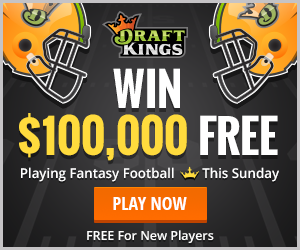 This season in doing this article on teasers, I was on the right side of 53 of 70 picks and had two pushes, which included three of four winners last week. Please read and follow my advice below.
Let's move ahead to this week for NFL picks and as I have been preaching all season, football handicappers like myself use teasers more frequently to be right side of key numbers to build an edge. With so few choices for the postseason, playing two or three-teamers is your best bet. While that might not excite a lot of you going for the big score, the idea is to win and get a solid return on your investment for your sports picks.
In reviewing the NFL odds, here are my four best selections.
If memory serves me correctly, I have used Kansas City nine times for teaser selections and am not about to desert them now. Having a team which has given up only 11.8 points a contest during this 11-game winning streak, comes in handy when taking extra points in this situation. Also, as I have preached all season, working around key numbers can work to your advantage and with the Chiefs we go over both the 7 and 10. For loyal readers, you know I talk about systems and key trends and have been riding K.C. on this one, with the Chiefs 16-0 on teaser line off one or more consecutive Under's the last two seasons. A supporting angle is Kansas City is 24-1 on the teaser line after a game with a turnover margin of +4 or better .
With Arizona a seven-point home favorite, we have the ability on this teaser to crawl under numbers six and three and need the Cardinals to just win the game. I have read where former NFL head coach and now ESPN analyst Herm Edwards has said Green Bay has their confidence back and is treacherous with Aaron Rodgers. I will give Edwards and others the benefit of the doubt of what they are saying, but Arizona also figures to be quite focused since they were manhandled by 36-6 on their last contest and the Cards are 15-0 on teaser line at home after a loss by 28 or more points.  Teasers are about improving value, which we are doing here.