Sportsbooks have released their Week 3 betting odds and just like our first installment a week ago, we wondered about the numbers on six contests and our general assessment ended up being correct.
Just because we raise the idea of the college football odds seeming somewhat peculiar, it does not mean we think they are incorrect, they just strike us as being different than a possible preconceived notion we had as a football handicapper.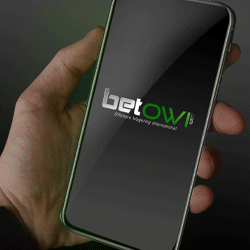 Besides the six we have here to discuss, also wanted to bring up Georgia Tech going from a +1.5-point underdog to -2 at Notre Dame. While the loss of quarterback Malik Zaire is massive for the Fighting Irish, cannot help but wonder if how bad their defense looked against Virginia as plays in the flip for those assembling sports picks.
For this SEC clash, this is the shortest Alabama has been a home favorite over Mississippi since 2000, when they were only -4 and ended up routing the Rebels 45-7. You have to at least acknowledge Ole Miss has a stellar looking offense in scoring 73 and 76 points against even weak competition, which is a rather impressive feat.
The aspect we wonder about this spread from places like Heritagesports.eu and others is what happens when Mississippi becomes frustrated, because it is going to happen on the road in that environment. The Crimson Tide are seeking payback for last year's 23-17 defeat and all-time they are 26-1 SU against the Rebels in Tuscaloosa.
Top passing teams in the country are going to be Baylor, TCU, Washington State, Texas Tech or California right, well guess who is at the top of the hill, Bowling Green. The Falcons led quarterback Matt Johnson are averaging 462 yards a game and consider those were in two away games in SEC country, at Tennessee and at Arkansas!
Now back home, what can Johnson and company accomplish? Memphis probably should be small road favorite with Bowling Green's defense ranked 109th, nevertheless, a home dog with these kind of offensive capabilities is worth a serious look for college football picks.
Kentucky hung on at South Carolina to end a seven-game losing streak at Columbia and have the 800-pound gorilla to conquer next. The current longest losing streak in college football is Kentucky against this week's opponent Florida, which stands at 28 in a row. However, in the past 20+ years, only once has Florida been an underdog by less than 10 points in this SEC opener for both clubs.
Because Florida could not put away East Carolina in Gainesville, oddsmakers give the 'Cats a shot to end the streak.