When digging into the betting odds this week from the sportsbooks, what stood out more than anything was what the numbers are compared to previous perceptions or earlier releases.
As mentioned in previous articles about this topic, it is quite interesting to go back to the Golden Nugget's early college football odds, when they released them back in late June and see what has changed or been altered going into this week.  Also, what do these changes mean to those making sports picks.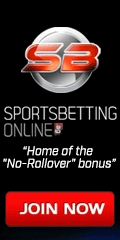 In addition, there are the preconceived notions about teams before the season and as we head into the second month of the season,  time to take stock on how we and oddsmakers like those from Wagerweb.ag, view certain matchups differently.
As a football handicapper, not going to argue with the number the linemakers put out as it looks correct. Northwestern is 4-0 and 3-1 ATS with a very stout defense. Minnesota on the other hand is 3-1 and 1-3 ATS and each one of these victories are by three points, two against MAC teams and in OT versus Colorado State. But with my money, I find Northwestern is a mere 2-8 ATS against the Golden Gophers and the  away team in this series is 13-3 ATS dating back two decades.  Just sayin'.
People have been complaining about Notre Dame for years always being overrated, what about the Virginia Tech's defense? Once again before the season we were told DC Bud Foster will have one the best ACC defenses and might be Top 10 nationally. Instead, they have only held on opponent under 24 points (Furman -three points) and they are listed 66th nationally. Against a very average Pittsburgh squad, they are standard -5 point home favorites over the Panthers, after being -9 back in June when Pitt still had RB James Conner.
We start to find out how good unbeaten N.C. State is this week, sitting at 4-0 SU and ATS. There before conference slate has not exactly resembled BYU's, but even I was a little surprised to see the Wolfpack as only five-point home faves over Louisville.  The Cardinals only win has come against Samford last week and Bobby Petrino has not found a competent field general to lead his team. Off the top for college football picks, this seems like a pretty safe wager at this price.